10 Reasons Why You Must Invest In StartUps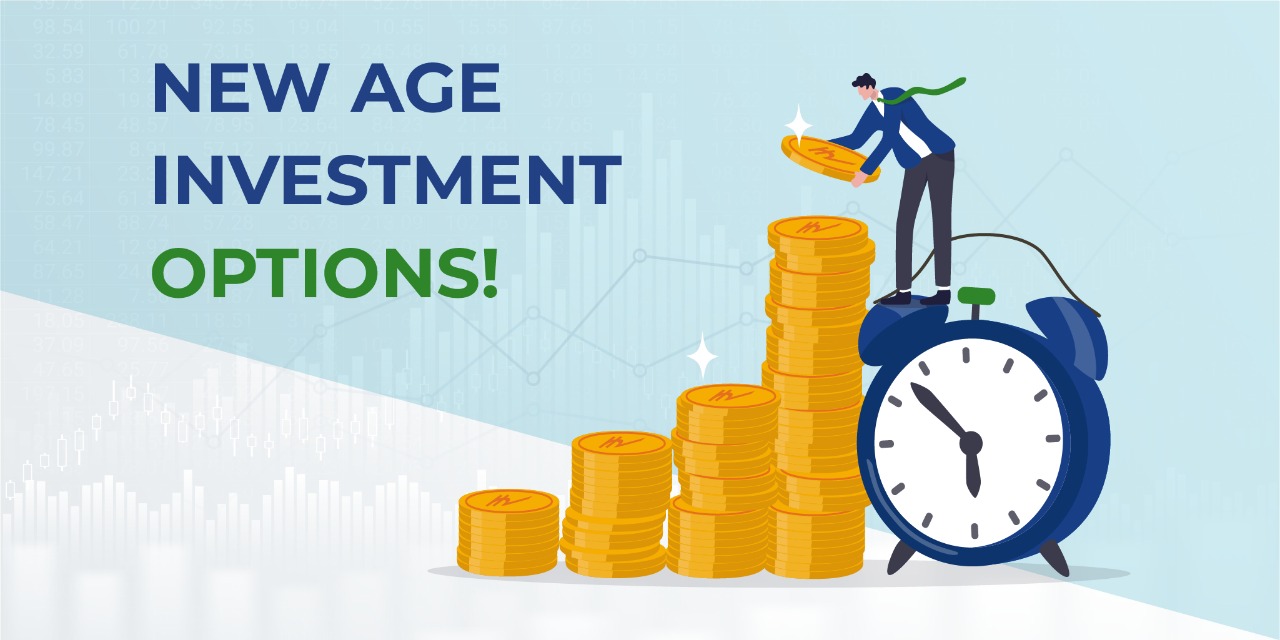 | (0) Comments |Author :Anonymous
India has emerged as the 3rd largest start-up ecosystem globally; just behind US and China. We rank #2 in innovation quality with start-ups offering solutions in 56 diverse industrial sectors, including IT services, Healthcare, Education, Agriculture and Food & Beverages.

Indian start-up system (from 2015 to 2022) - An overview
Over 57,000 start-ups are launched with a combined valuation of $450 Bn+.

The total funding of start-ups has increased 15-fold

Investor interest has increased 9 times

The number of incubators has increased 7 times

The annual venture capital funding to Indian start-ups has grown to $42 Bn+

Did you know that nearly 10% of the world's unicorns are based in India? As of 19th July 2022, 105 unicorns are of India, with a combined valuation of $ 338.50 Bn. We are walking on the path of establishing 250 unicorns by 2025.

Impressed by above facts and considering investing in a start-up? Well, you have INFUBIZ opening startup investment avenue for you. Our robust technological ecosystem offers investment opportunities quick and swiftly. However, if you wish to dig further and know the benefits that come with investing in a start-up, this blog has got you covered. Read On.

Benefit #1 — Early Investing
When you invest early in a start-ups, it offer you the potential of yielding more returns than later stage and allows smaller value of investments in early stage. In return for your investment, you also stand a chance of inclusiveness with rewards from companies sometimes.

Benefit #2 — Higher Returns
When researched well about a start-up, includes doing background checks of the start-up team, investment returns are usually higher as multiplier. Also due to time span for which investment is held.
Start-ups offer a high potential for buy-outs from large companies. These companies usually look out for innovative start-ups and plan to procure them to eliminate the competition or expand market share. Large companies plan to leverage these technologies to expand their businesses. If the start-up you invested in sells at a high price, you will yield high returns on your investment.
*Liquidation events & returns are possibility and not to be construed as confirmation.

Benefit #3 — Diversified Portfolio
Investing in a startup is different from investing in traditional assets, bonds, and stocks. Start-ups are comparatively less prone to market fluctuations. So, start-up investment helps mitigate financial risks by diversifying your portfolio. When you vary your range of start-up investments, the large-scale market shifts are affect affect meagrely early stage start-ups and your yields. Furthermore, you will have a quota in different fields of the market, giving you a safe hand in the market. At the same time startup companies may be at risk of insolvency, discontinuation of business. Hence, it is always recommended to diversify portfolio by investing in multiple startup companies for averaging returns.

Benefit #4 — Opportunity to Create or Build Something Exciting
Even when you choose to remain in the background, you become part of an exciting and adventurous process of creation. You already become part of industry that interests you and closely grasp it with frequent growth update from companies.

Moreover, when you invest in ideas and innovations that offer solutions to emerging global, national challenges while also delivering a financial return, you assume a more responsible and fulfilling role as an investor. You become part of something known as 'Impact Investing'.
For instance, if socially conscious areas, such as Green-Tech, Medical Technology, and Sustainability seem attractive to you then it's a win-win situation for both the start-up and you. Your funding backs their innovation, you get the return on your investment as well as play a role in bettering the planet.

Benefit #5 — Encouragement from the Government
The government of India has committed a start-up funding of ?1611.1 crores to extend capital to companies. Not only limiting to this, government' startup India Initiative is offering collateral free loan with only 6% interest rate. Government has exhaustive plan, benefits drawn to boost startups of country.

Benefit #6 — Tax Benefit
The government of India introduced tax exemptions, benefits and rebates to boost the start-up culture and investor funding. Government provides 100% tax exemptions on the profits generated by the start-up for three years.

Benefit #7 — Recognition in the Market
The start-up that you back has a potential for making an impact and getting recognition in the industry. As one of the early investor, this fame would catapult you into a higher league directly.

Benefit #8 — Infrastructure Services
Many incubation centres have mushroomed to provide infrastructure facilities to start-ups. These centres aim to focus on ideas, encourage research and offer constructive outputs to the start-ups. These centres formulate new policies and offer a range of infrastructure services to boost investors' confidence..

Benefit #9 — Foreign Collaboration
Foreign investors are showing tremendous interest to invest in Indian start-ups. This opportunity not only is welcoming for the emerging businesses but has great potential as foreign investment or Merger & Acquisition, Buy-Out opportunity at later stage too.

Benefit #10 — Enhanced Economy
When investors like you back emerging start-ups in India, you are responsible for contributing to a higher per capita income and GDP. This outcome creates a conducive environment for existing business as well as start-ups.

How to Invest in the Start-Ups?
Investing in the start-ups requires you to be cognizant of the business ecosystem. Also, investment is a well-laid out process. It demands tremendous patience, consistent practice and a robust investment platform, such as INFUBIZ that introduces start-ups to interested investors. So, if this blog has fuelled in you the desire and drive to invest in start-ups already, you know who to reach out to. To know more, write to us on sales@infubiz.com
---