How Should Small Businesses Market Themselves In 2023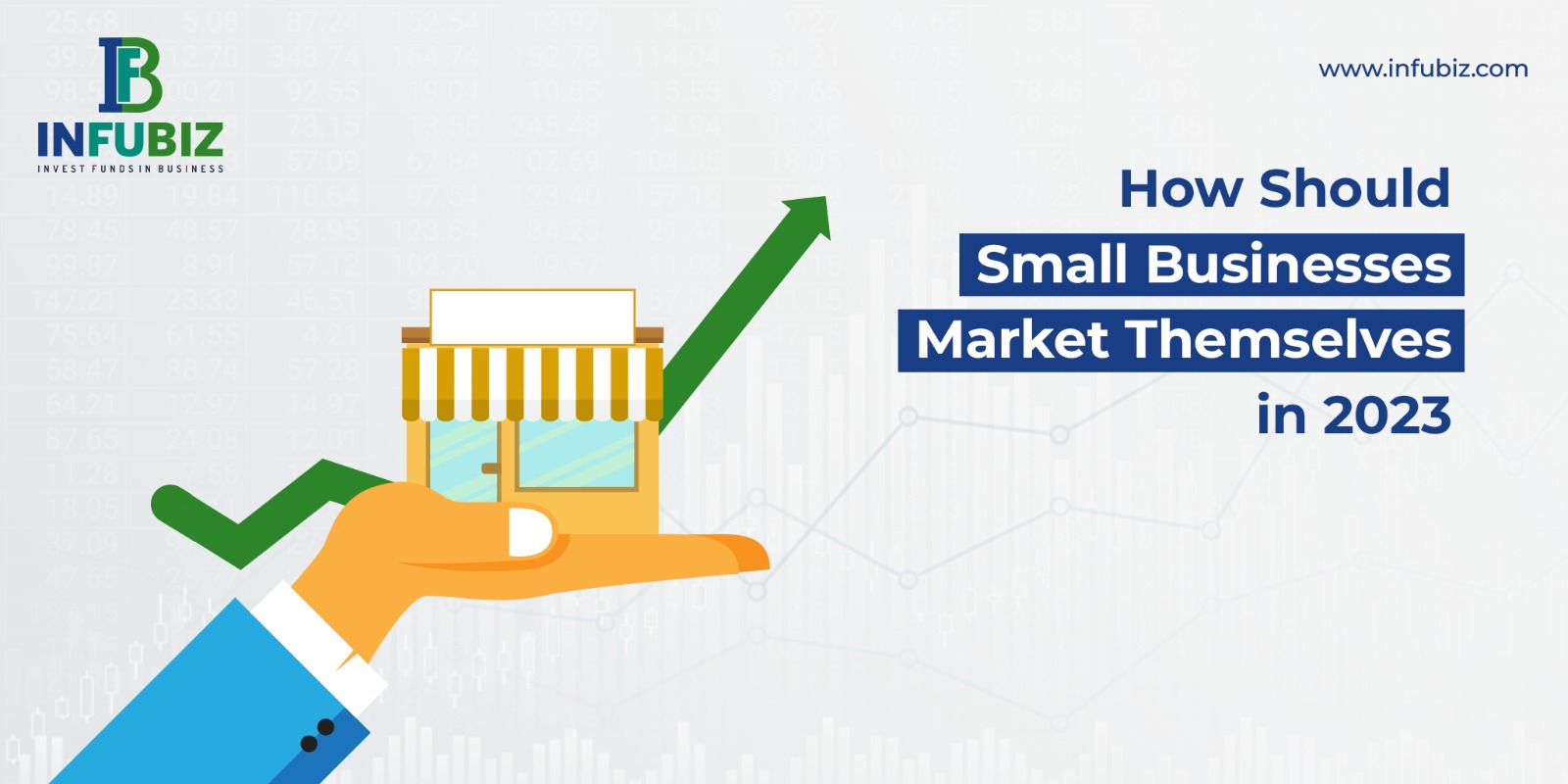 | (0) Comments |Author :INFUBIZ
Small businesses in India face challenges to effectively gaining investors' and customers' attention due to high competition in the marketplace. However, by leveraging the right strategies and tools, they can market themselves for success in 2023 and beyond.
This blog gives an overview of 5 tactics. We advise you to use this guide at your discretion and create a unique positioning for your business.
Build a strong online presence
Give online exposure to your business by
Building a well-designed, professional website. It can help build credibility and trust with potential investors.
Engaging with potential investors and customers on social media platforms - LinkedIn, Twitter, Facebook and Instagram. Use relevant social media platforms to

Share company updates and USPs
Market your products and/or services.
Share thought leadership pieces on industry topics.
Share and comment on industry news, insights and trends.
Connect with potential customers and investors.
Connect with Investors through Infubiz
Infubiz
is a fintech company that takes fundraising to the next level by offering Online Fund Raise digitally. It is a revolution within the start-up ecosystem of India.
Why choose Infubiz?
Enables start-ups and investors to sign-up seamlessly and instantly
Offers an exhaustive list of start-ups across industries
Allows 24x7 access to start-up pitches
Shortens timeline for fundraising
Allows businesses to raise funds from individuals and institutional investors
Facilitates the entry of the common person into the VC market with investment amounts as low as ?5,000
Enables start-ups to raise 100% of funds online
How does Infubiz help Small Businesses to market themselves?
After signing up on Infubiz, create a compelling campaign for potential investors. This should include

A clear description of your business
Your offerings
Detailed information about your company's financials, market opportunity, and team
Your fundraising goals

Next, engage with your audience by answering questions, providing updates on your progress, and keeping them informed of your company's progress.
Use social media to promote your online fundraising campaign to gain wider interest.
Encourage your network to share your campaign with their followers.
After your campaign is complete, keep investors engaged and informed of your company's progress through regular updates and investor events. Such marketing activities enable investors to get involved with your company and provide valuable feedback and support.
To know more, visit
Infubiz
and/or download the Infubiz app on Google Play Store and App Store.
Utilize Content Marketing
This tip goes a long way in creating connections with potential investors and customers. Follow our below recommendations.
Hire an experienced or knowledgeable team to create a customized and effective content strategy in line with your marketing plan.
Aim to create value addition for your potential investors and customers.
Use diverse content types - blogs, white papers, PR, email campaigns, newsletters, social media posts, infographics and videos. Video content can help you connect with potential investors on a more personal level and build trust and credibility. Some of the common approaches are

Live-streaming events
Product demos
Employee videos related to company culture and values

To aid your content marketing results, consider paid advertising through social media advertising, or Google AdWords. It is proven to help small businesses reach a wider audience and drive more traffic to their website and social media profiles.
Leverage Search Engine Optimization (SEO)
Consider utilizing SEO to improve your business's online visibility and reach potential investors.
How can SEO help small businesses?
Increased Visibility: SEO helps improve your business website's ranking on search engines (Google). This can be achieved through a combination of tactics, such as keyword research, on-page optimization, link building, and content creation.
Increased traffic: When your website ranks higher, it is more likely to appear at the top of search engine results, resulting in increased traffic to the website. This provides you with more opportunities to connect with potential customers and investors.
Better user experience: SEO helps you improve the structure, navigation, and content of your website, making it easier for users to find what they're looking for and increasing the overall user experience.
Increased Credibility: A strong SEO strategy can help you establish yourself as an expert in your industry and build trust with potential customers.
Cost-Effective Marketing: SEO is a cost-effective way to reach a large audience and compete with larger businesses. Unlike traditional forms of advertising, the traffic generated from SEO is free and sustainable in the long term.
Note that SEO is a long-term strategy and results may take time to achieve. However, with consistent effort and a focus on providing valuable content, you can see significant benefits from your SEO efforts.
Network and Build Relationships
Networking means you need to be visibly part of the ecosystem (industry events, conclaves, online forums and discussions) Here are a few ways it can help:
Expanded Network: You get to expand your network and connect with new individuals and organizations, which can provide valuable opportunities & resources.
Increased Exposure: You can get your name in front of more people and increase your visibility within your industry.
Improved Credibility: You can improve your credibility and demonstrate to others that you run a reputable and trustworthy organization.
Access to Funding: You get access to funding that can help you grow and achieve your goals.
Improved Decision-Making: You get access to valuable insights and perspectives that help you make informed decisions and improve your overall business strategy.
Note that networking and building relationships with potential investors is not a quick fix and success. It requires effort, persistence, and the ability to build strong and meaningful connections. Focus on providing value and developing genuine relationships.
Conclusion
Marketing a small business in India in 2023 requires a combination of online presence building, digital fundraising, content marketing, SEO and networking.
By leveraging these strategies and tools, you can stand out in a crowded marketplace and attract the right investors to help fund your start-up. Remember to make your business visible maximally at the right time and in the right place.
---